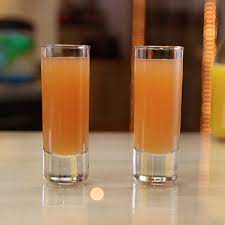 Whether you're celebrating the "Barbie" movie with Margot Robbie and Ryan Gosling (release date July 2023) or just looking for a Summer vibe, this Barbie Shot might just do the trick! OVER 21 please. Non-Alcoholic idea – omit the Rum and Vodka and add a flavored Selzer and Coconut Water.
Barbie Shot:
1 oz Coconut Rum
1 oz Vodka
1 0z Cranberry Juice
1 oz Orange Juice
If Summer had a flavor, this would be it!