Fashion, fragrance and sparkle light up the University Mall this year for the Holiday Season!
If there is one thing I heard from many retailers during my  University Mall  tour, it's "Shop Early"! The shelves are stocked now, but once those items go, there's no guarantee they'll be able to restock!
The holiday is bright and alive at University Mall and shopping there supports small business in Vermont! Locally owned shops offer unique gifts that give your gift recipient that "WOW" response.  The gift everyone looks at each other and says "That's perfect" "Where did you find that".
I'm excited to share with you some of my favorite highlights from University Mall, Dorset St. South Burlington.
Lets start with Vermont Bobbin Country Store! Country Home decor meets a Sunday walk at a Farmers Market. Brighten up your home this Holiday with classic Christmas decorations from Shadow boxes to plug in candles. You'll find gifts for everyone on your list at Vermont Bobbin Country Store , from colorful warm scarves to farm house accessories for the garden or to enhance your front porch.  The prices are super affordable! I picked up this soft cozy scarf for $7.99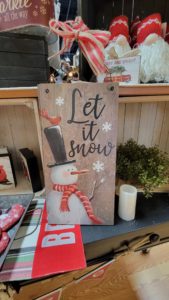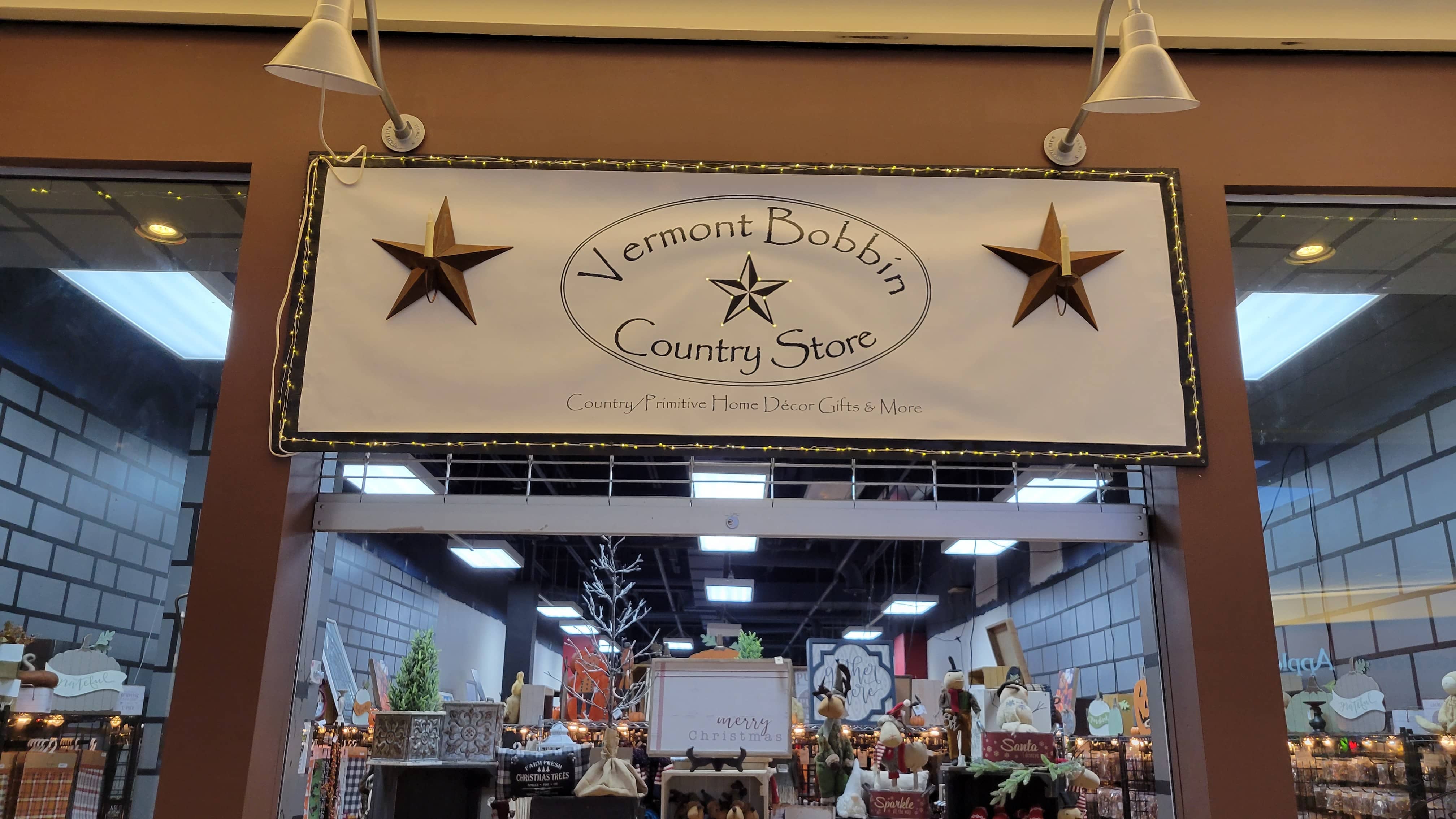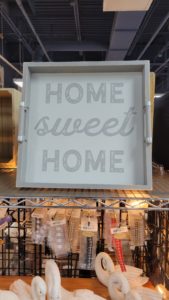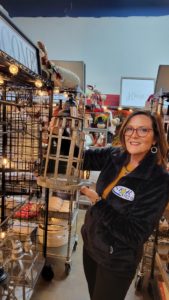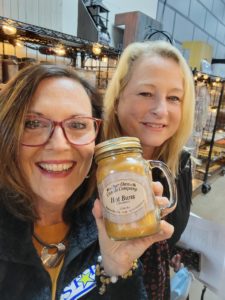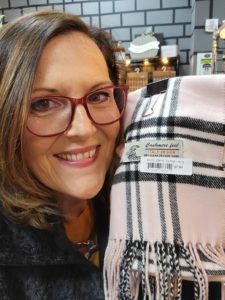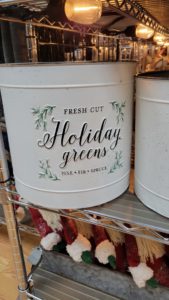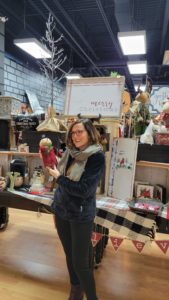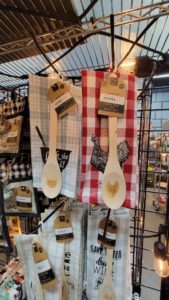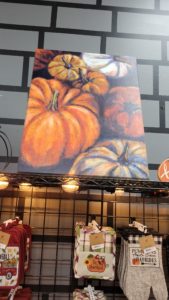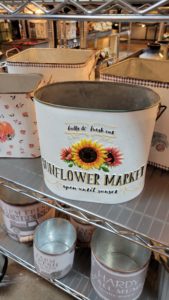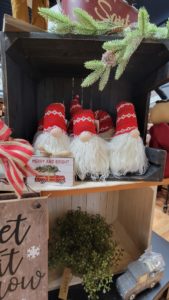 "Go Calendar" kiosk is a special place, right in the center of University Mall where Craig Hahn loves to find the perfect Calendar for just about anyone! Are you an Animal lover, Car enthusiast or obsessed with outhouses, there's a Calendar for you! These cuddle bug Teddy Bears have a very special job – for local Rescue, Ambulance and Fire Departments to provide comfort to kids! Only $12.99 and "Kirby" goes to the Department.  AND, if you spend $14.99, "Kirby" is only $5.99.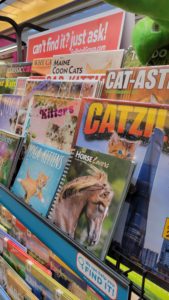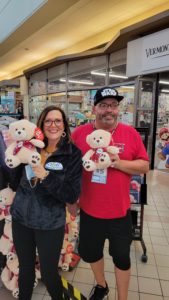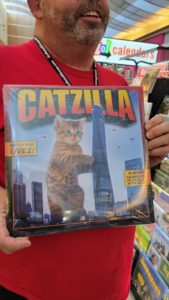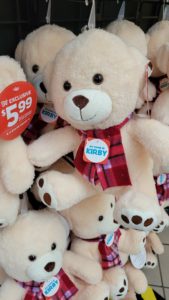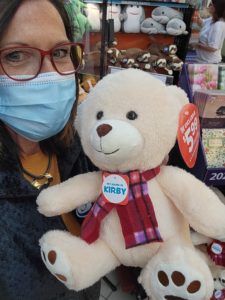 This year fashion is about cozy comfort and the trend is Buffalo Plaid flannel shirts, sweaters and wraps with distressed jeans. You'll find this and more at  Maurices.  Trendy pieces to timeless clothing to keep for years. This year find your Christmas Sunday Brunch attire at Maurices.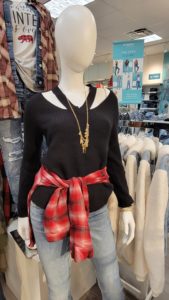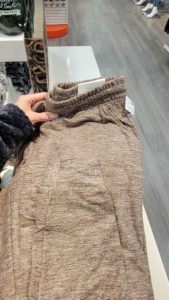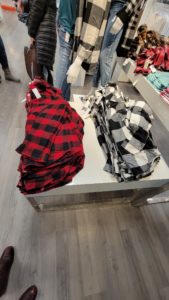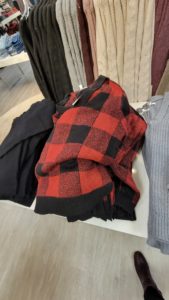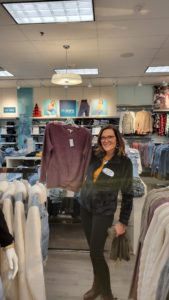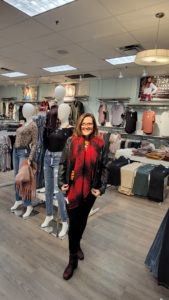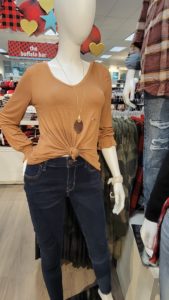 Lovermont 802 is stocked with UVM apparel to support your home town college sports team! This is the place to shop for people you know who live outside Vermont but love everything we have here in this beautiful state! TONS OF Lovermont and Vermont Hoodies, Hats, 802 apparel! AND so many Vermont gifts from shot glass and Vermont Mugs to hot sauce and of course, Maple Syrup!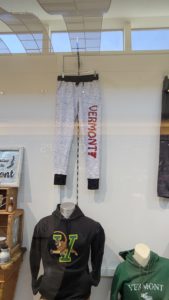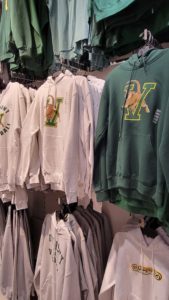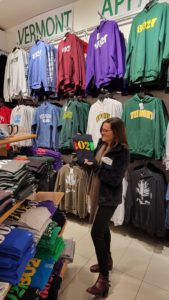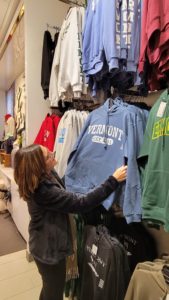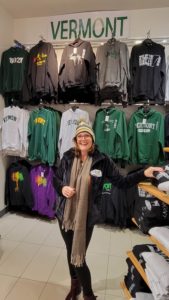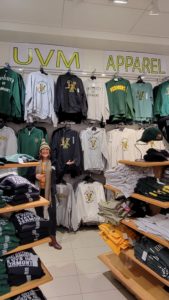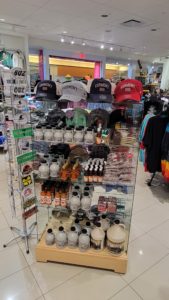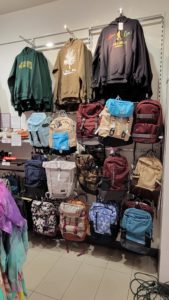 For the sports enthusiast's, we know the loyalty people have for their teams!  You can't go wrong with a gift representing a team  they love!!  You will find it at Jim's Sports!  Jim has shared his love of sports with sports fans for 30 years! Here you will find jerseys, hoodies, sweats, stocking to hang for Santa to fill and newest design HAT for the team you or someone you know loves! They even have kids onesies with team logos!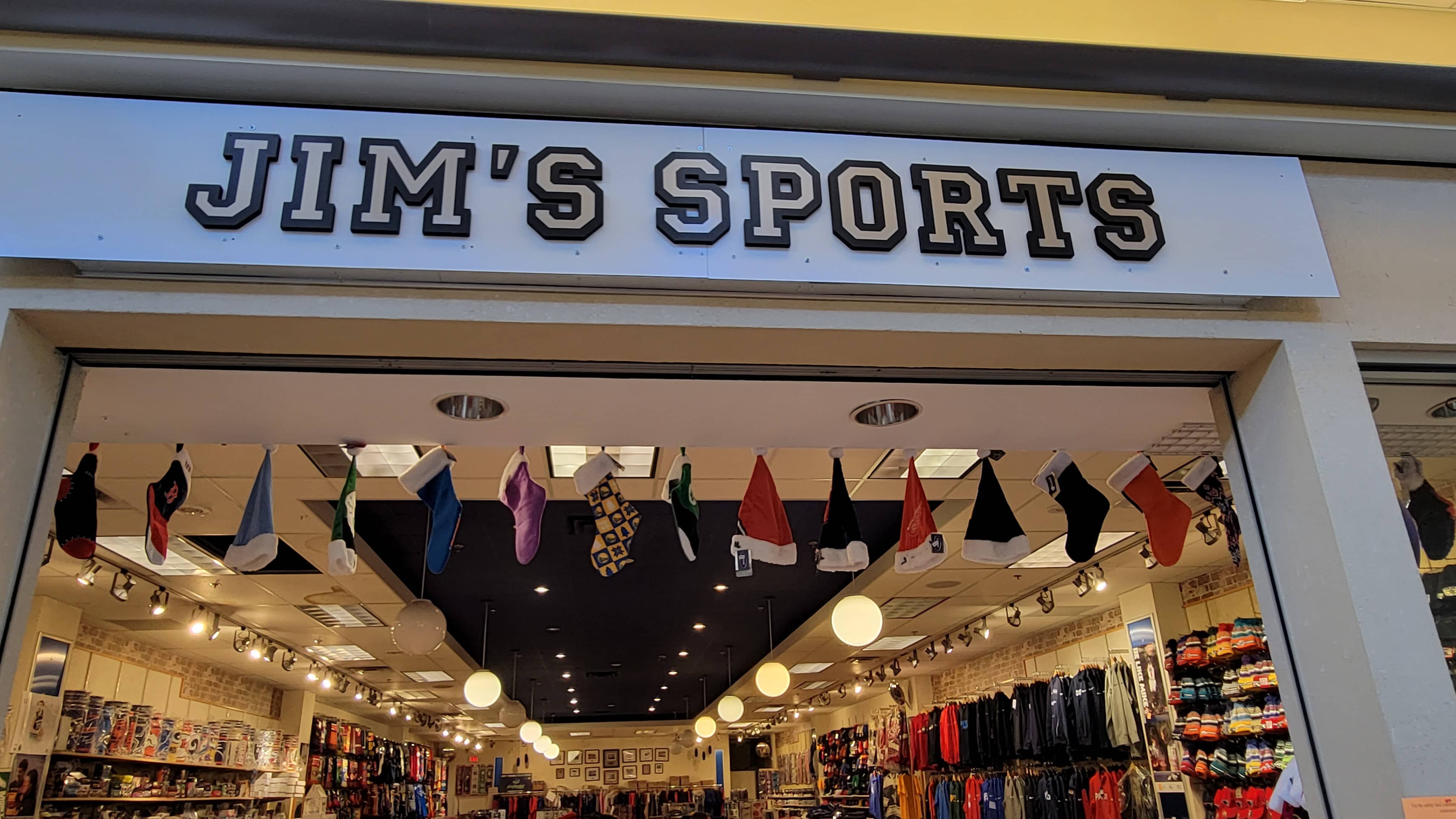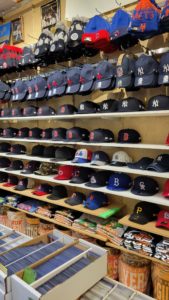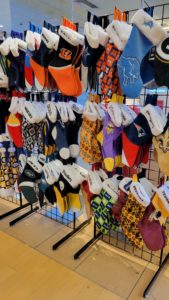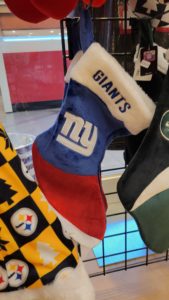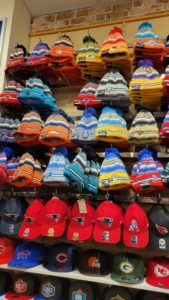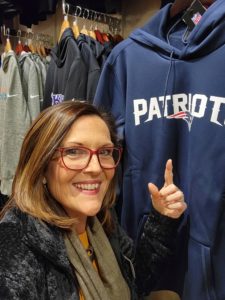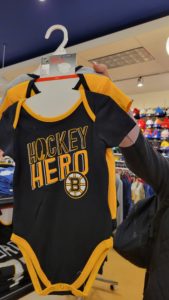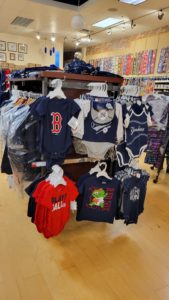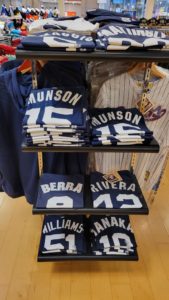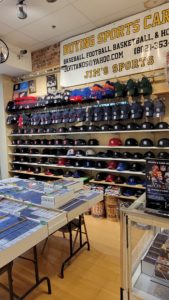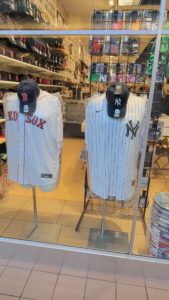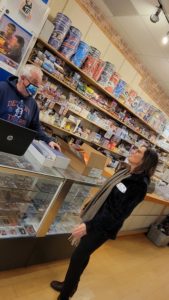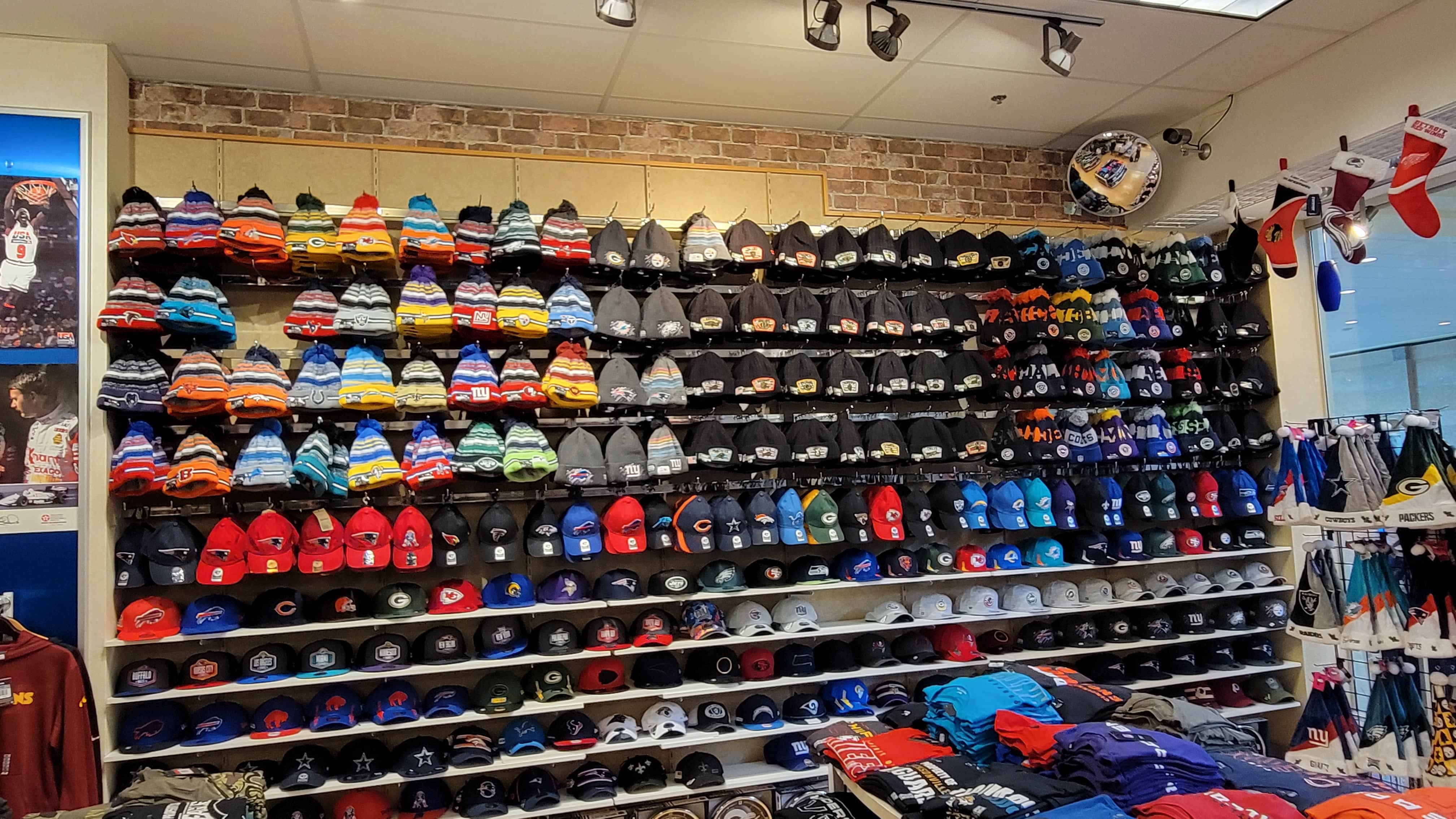 Now for the Sparkle part of our journey through University Mall! Hannoush Jewelers!  Hannoush has been in in the mall for 17 years!   From timeless pieces that are handed down for generations, to your first string of pearls or Pandora charm bracelet, they have something for everyone on your holiday list. Stop by and see Courtney, or any of the dedicated Jewelers and ask to see the limited edition Pandora Rose Collection – its circle of sparkle beauty  caught my eye! They have may styles of men's watches – a timeless, classic keepsake! See The Gabriel and Co. collection, delicate, unique and diverse!
Talk to their designers to have your style created just right for you. From the most delicate pieces to jewelry that makes a statement, make this holiday extra special!
They offer appointments too, especially when it comes to once in a lifetime events like engagements and weddings! They offer a variety of price points!
For that traditional piece for the holidays, make sure you go to Hannoush!
They offer Lay away and interest free financing.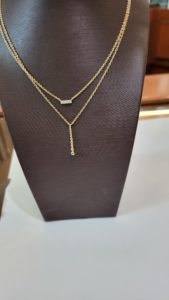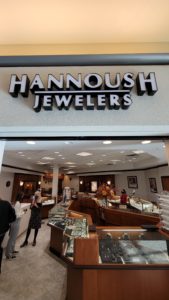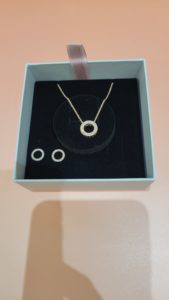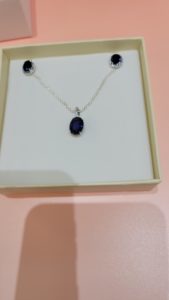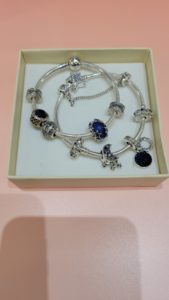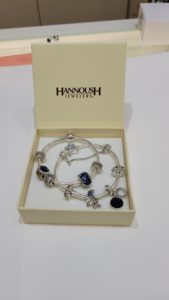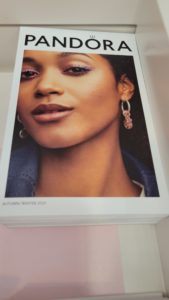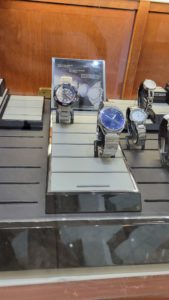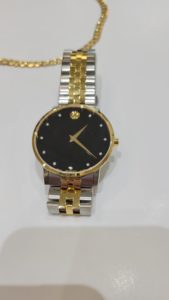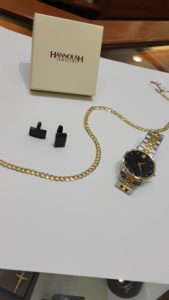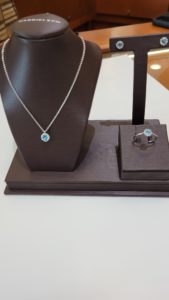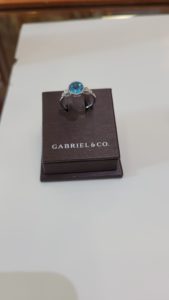 You'll find cozy at Suzanne's Hallmark at University Mall!  This year is about relaxing comfort and Vera Bradley is adding warmth to their already stylish totes and handbags!  I'm wearing the Winter Teddy Bear Fleece hoodie, which will be perfect after a long day skiing or snowshoeing, sit by the fire with a hot cocoa! I'm also feeling comfortable in this Nordic Forest fleece hoodie with Matching Navy Vera Bradley Tote!
I found so many collectible ornaments in a number of themes! Plenty of gift wrap and a greeting card for every occasion. Suzanne's Hallmark is a must stop for the Holiday! I am feeling chill with Vera Bradley!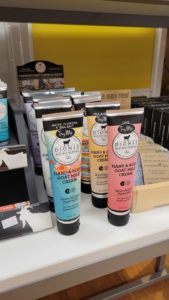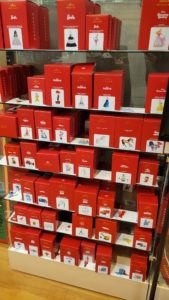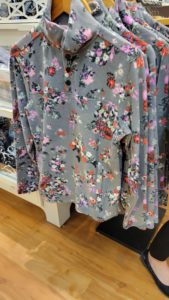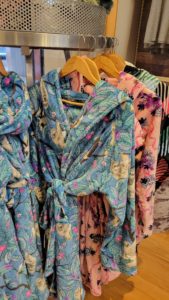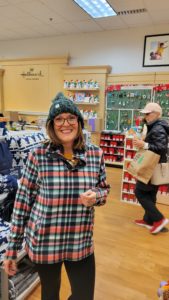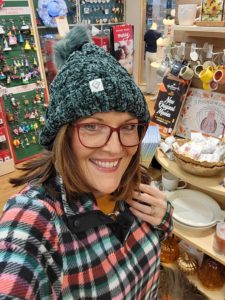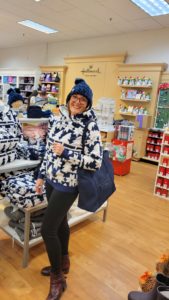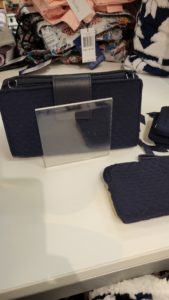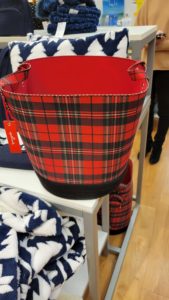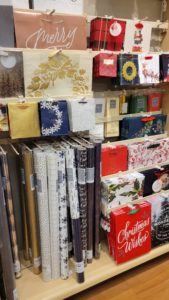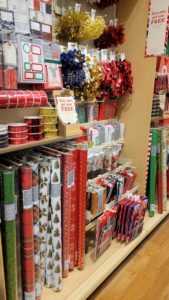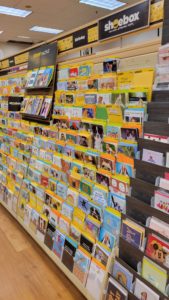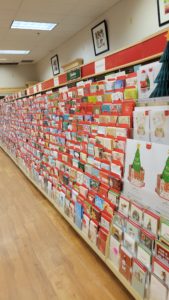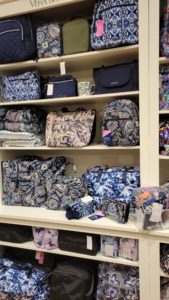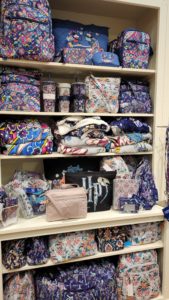 Time Zone at the University Mall! What a treat! Classic tin posters for all hobbies and interests! Of course I grabbed a picture of the Coffee poster! The items at Time Zone will wow your gift recipients! This is a great place to shop for Secret Santa gifts or the person you have no idea what to get! I had so much fun walking around this shop! It had me smiling, laughing and scratching my head at some points!!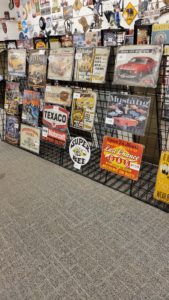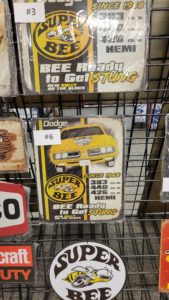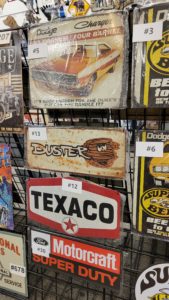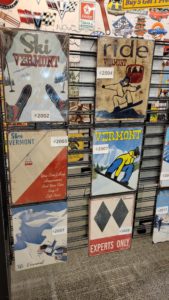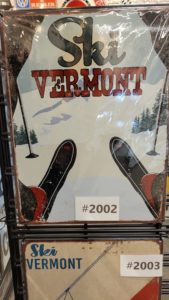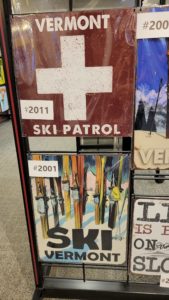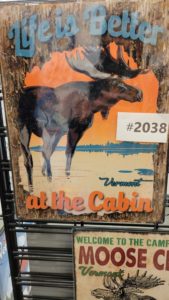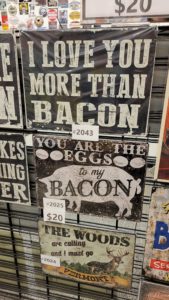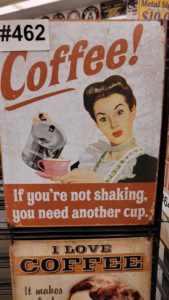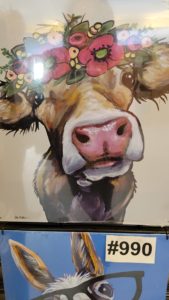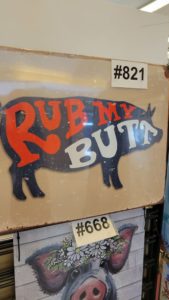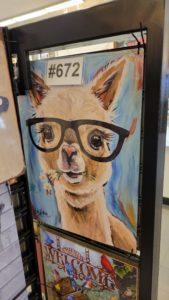 Now the most pictures must be for the kids!  Kidstructive Fun, one of many local small businesses you find at University Mall transports us back to a time when all we wanted were colors and textures!  I found myself playing with all the toys! From ages young to old! You can't put an age on creative fun! Finger puppets, purses with animals, lots of Plush, puzzles, brain puzzles, board games, dinosaurs and whole wall dedicated to science from up to teens! and LOTS of crafts for ages 3 to teen! Santa's gets his ideas from Kidstructive Fun – you should too!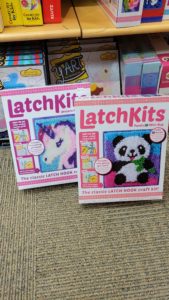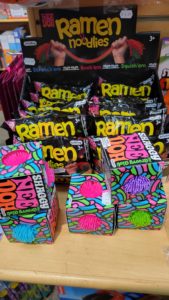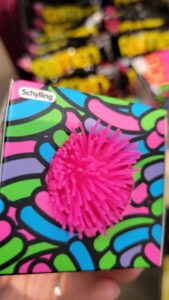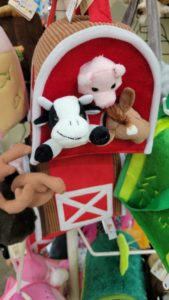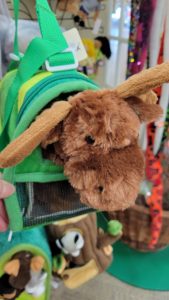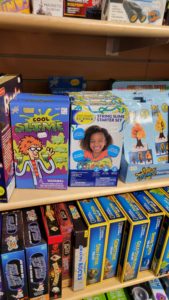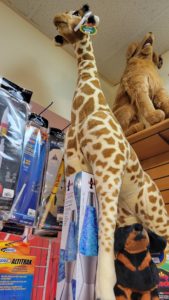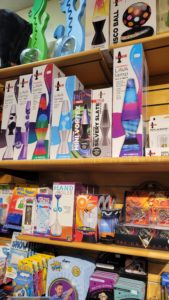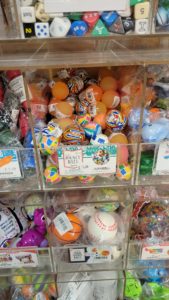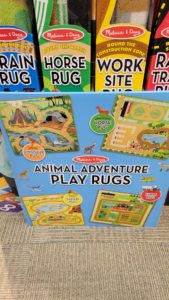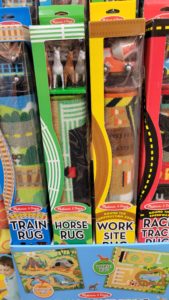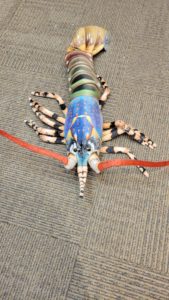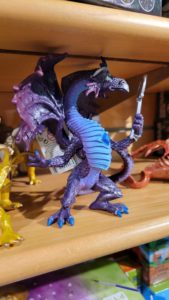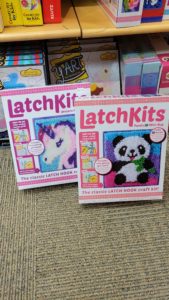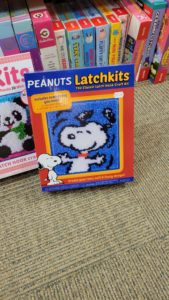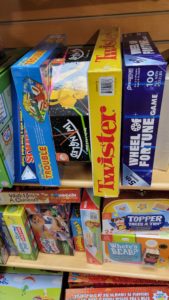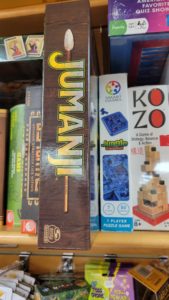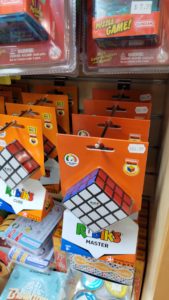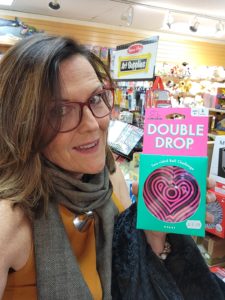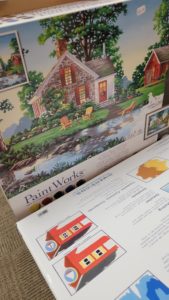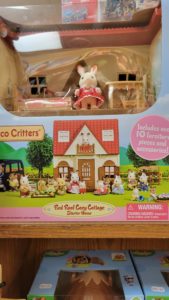 The fragrance part of the journey is at luxurious – Bath and Body Works! Steven was so helpful, as are all the fragrance experts at Bath and Body works! Pure Wonder is this season's signature holiday scent! It's a delicious warm refreshing scent your skin will love! The body gels have vitamin E and Aloe in them and the body lotions have hyaluronic acid which helps hold in moisture during cold winter months when our skin is so dry! There are so many delicious scents! Treat yourself!
Speaking of Scents – their holiday candles are in and are soy based and will brighten up your home with classic holiday aroma!
Plus, classic hand soups "spread love not germs" says Steven!
Tons of classic Men's items too! Body gels, lotions and cologne in many different scents.
I'm obsessed with the holiday plug-ins! Snowman, Christmas tree, Santa's workshop and so many more to choose from! not only do they light up a room, some sprinkle light on the wall and the ceiling above you. Plus, add your favorite holiday scent and your home will look and smell like Christmas!
Right now the store shelves are stocked, but get your items now – shipping delays are real! So, once it's gone it may not come back in time for the holidays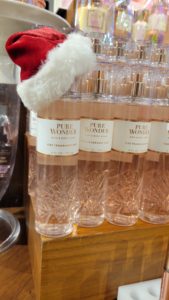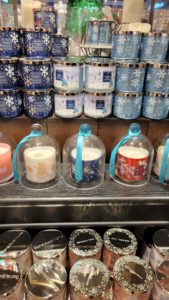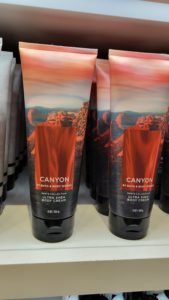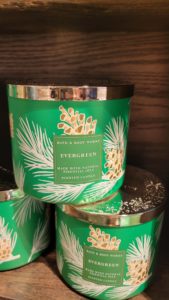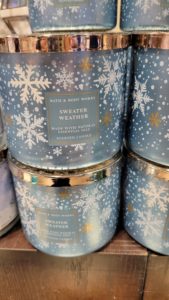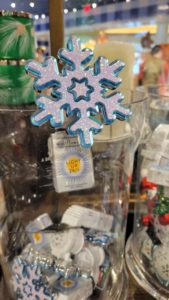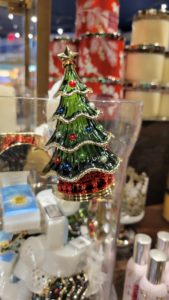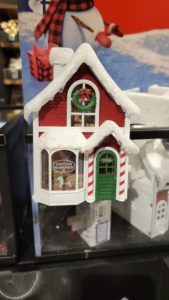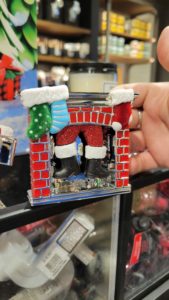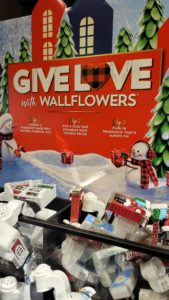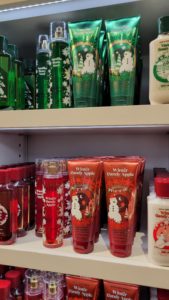 Wrapping up with more sparkle at Bella Lusso!
Here you find another jewelry designer who has the creative mindset  of bringing  your vision to life! You will be made to feel special at Bella Lusso! Here are some of their specialty's.
MeiraT designer fashion , red carpet ready layering looks, worn by stars and influencers alike, in stunning gold, diamond and gemstone.  Exclusive to BL in Vermont
Evolv.  Lab Grown Diamond engagement and fashion Jewelry , below images are Engagement classic and stackable diamonds bands  exclusive to BL in Vermont
Jewelry Innovations Men's wedding bands
Patented Serinium alternative metals, and barrel aged inlays / exclusive to BL in Vermont
My Caroline Jewelry/  Made in the USA
Diamond Eternity bands, diamond wedding jewelry, and men's bands / exclusive to BL in Vermont
Bella Lusso's signature Bridal UPTOWN collection , designed by Bella Lusso for Bella Lusso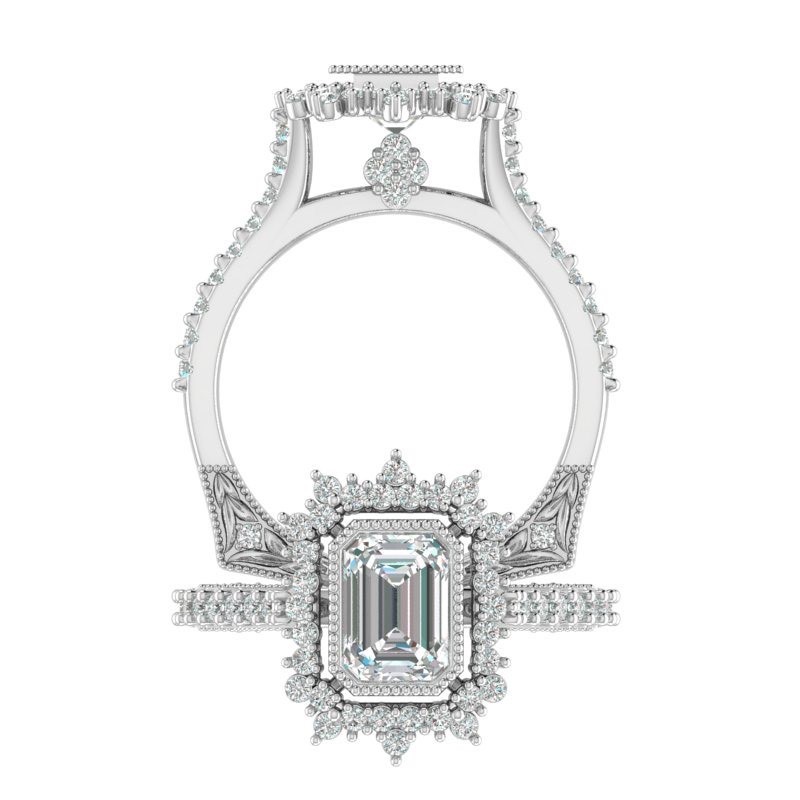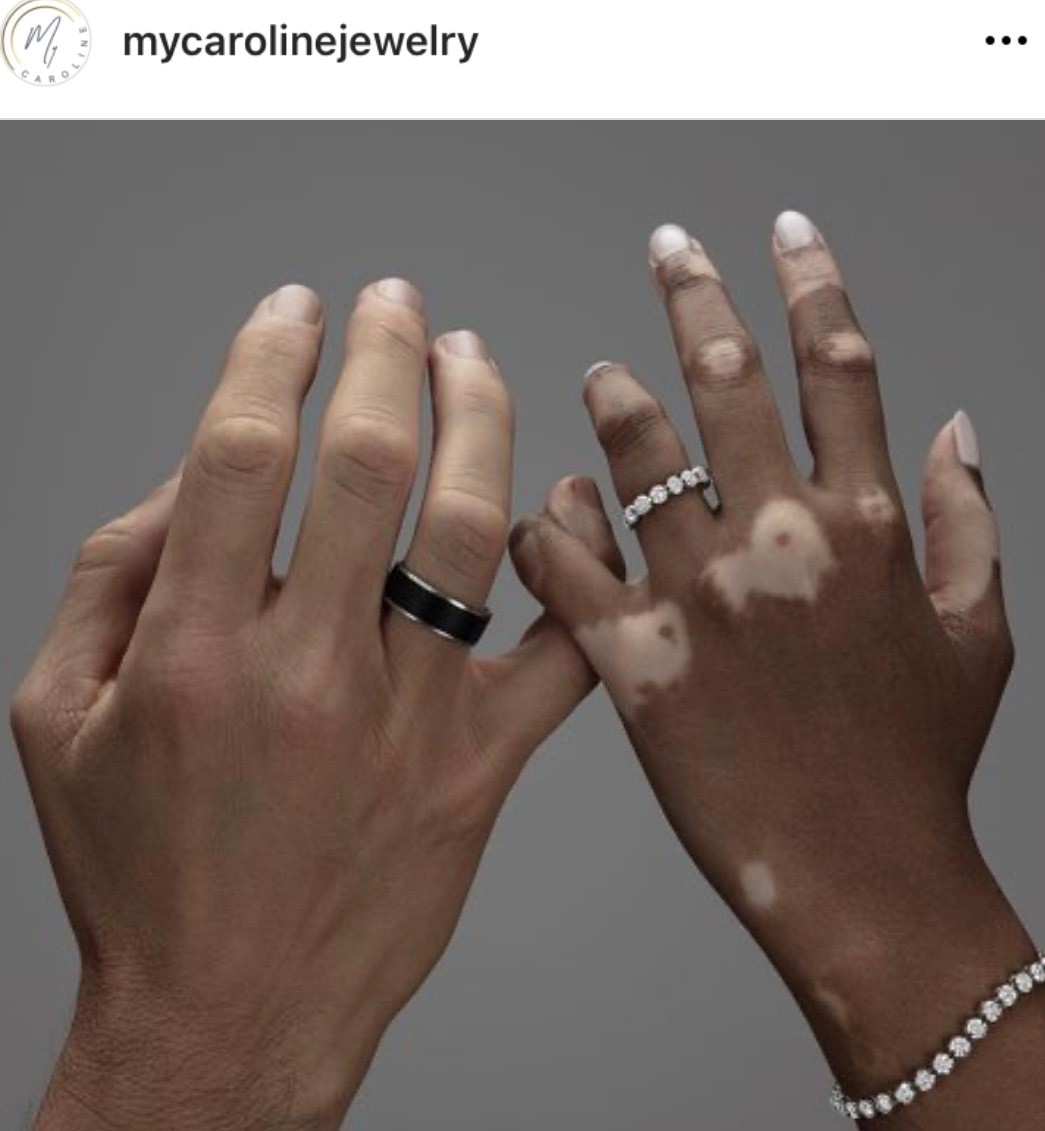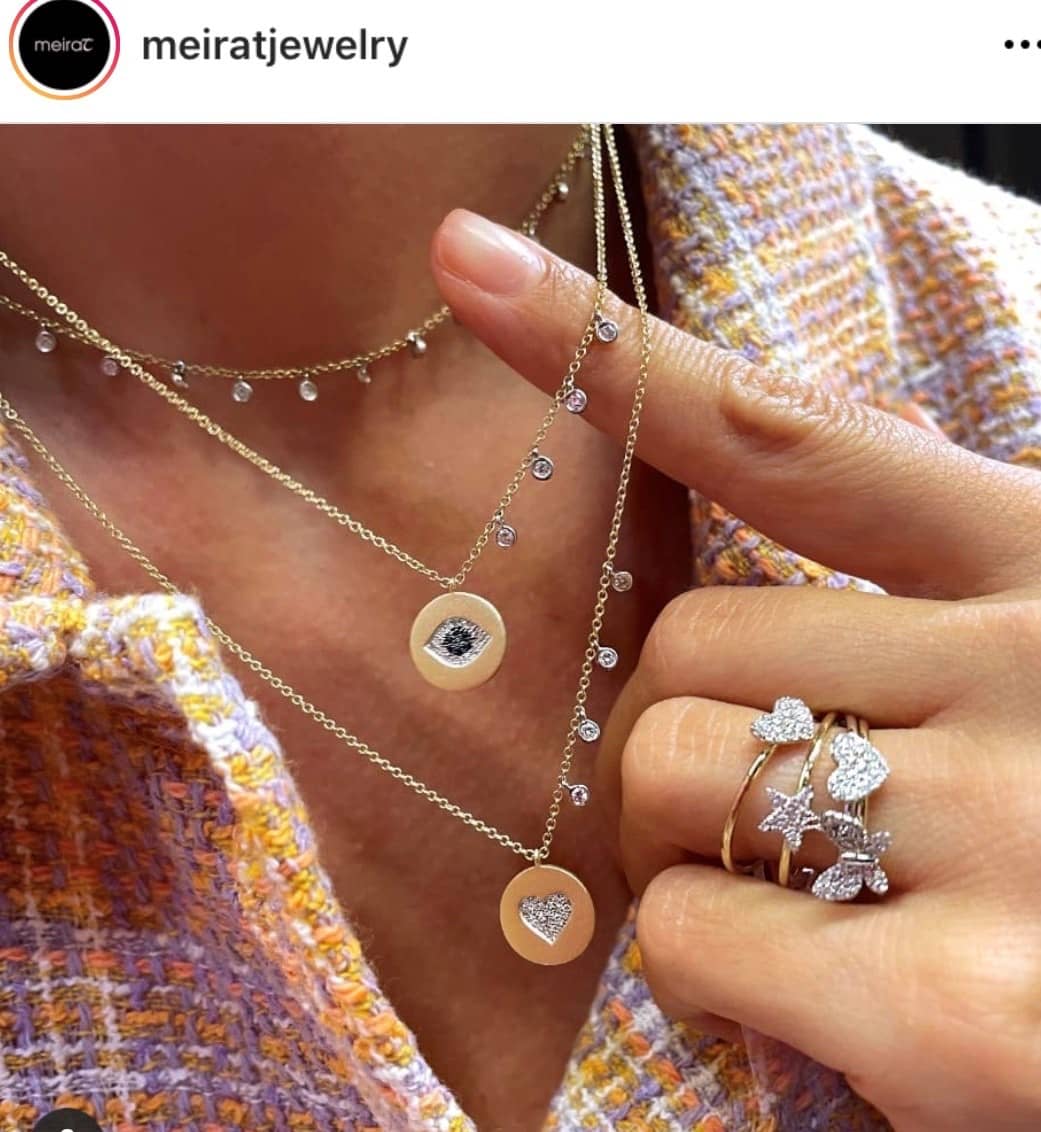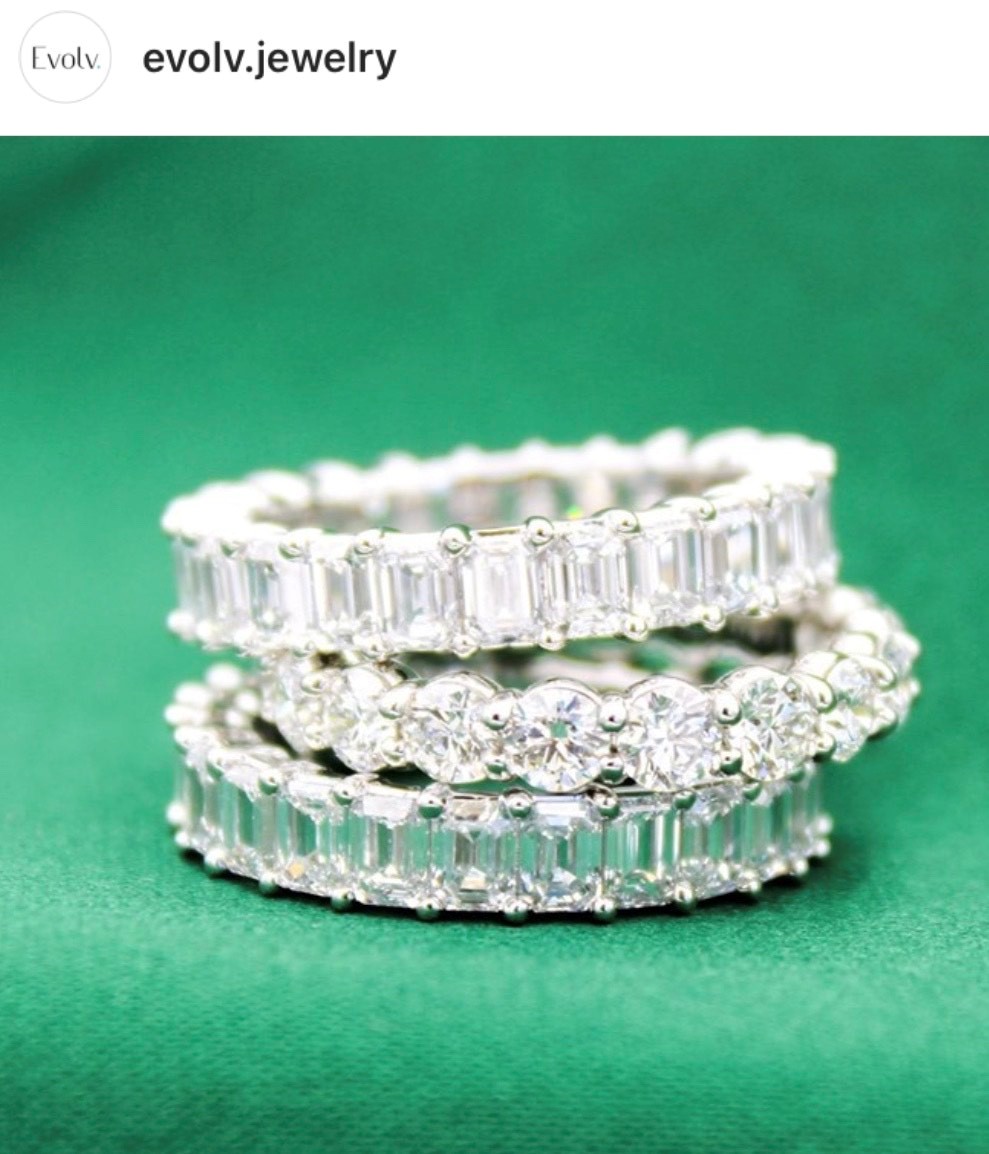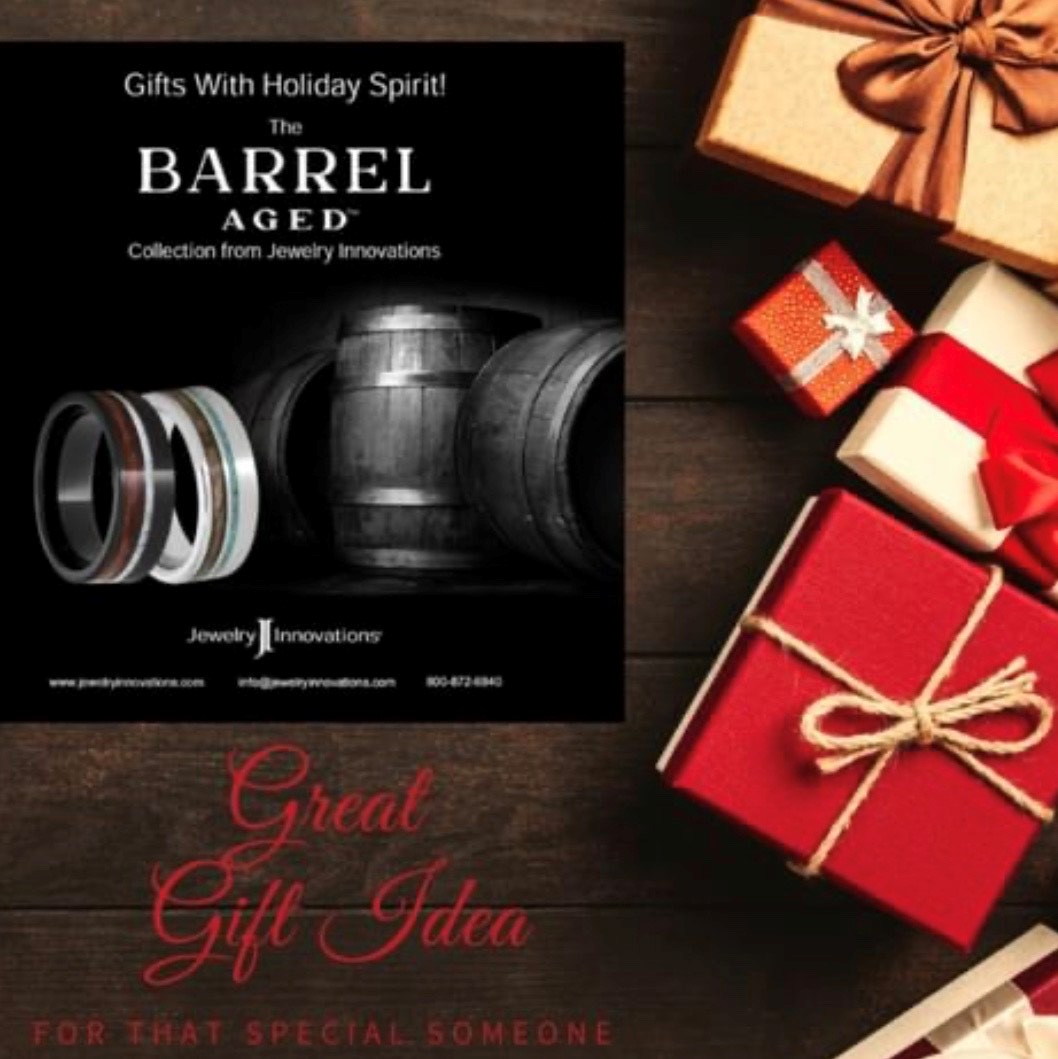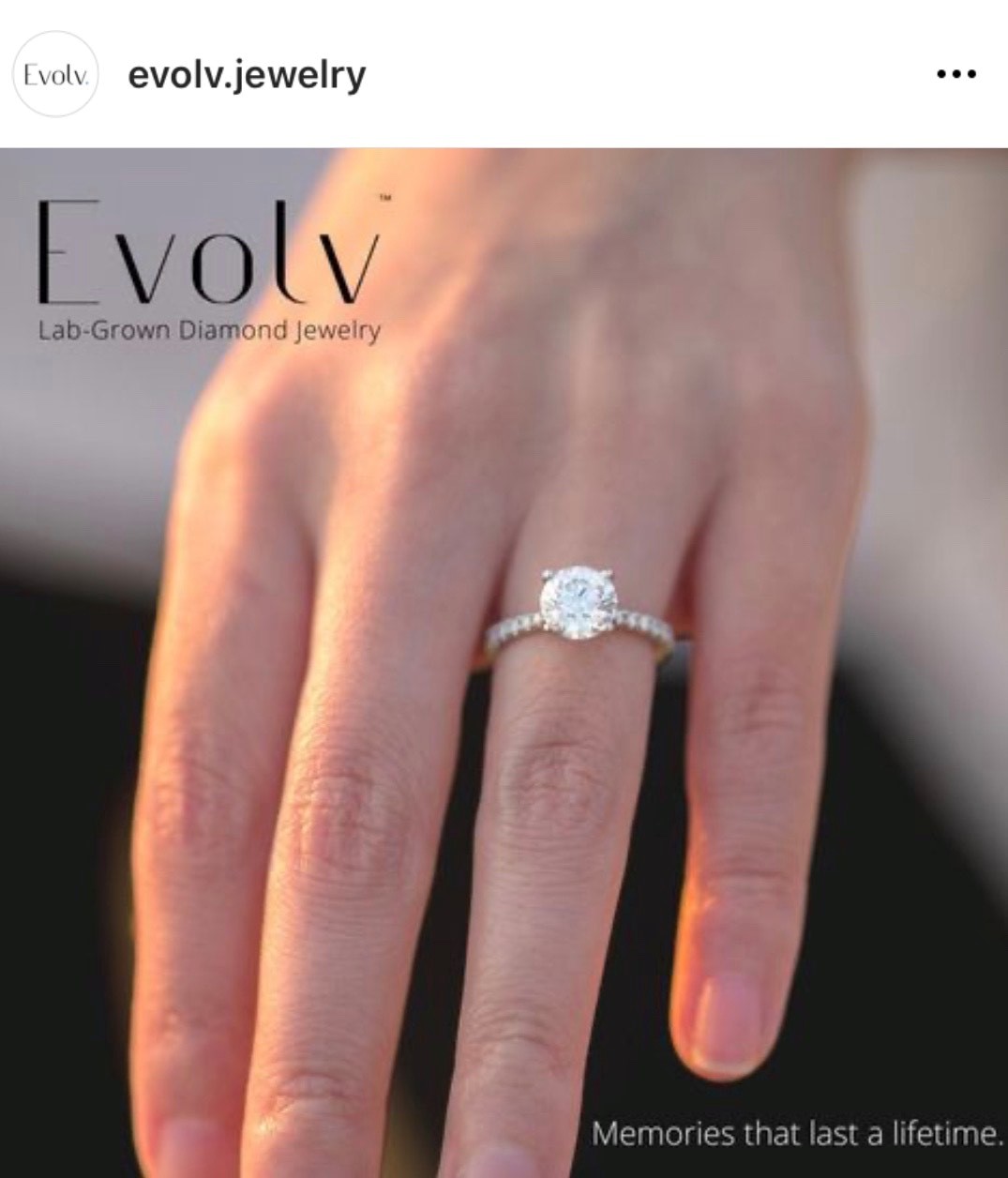 Vermont Holiday Craft Shop, over 50 Vermont artisan, crafters, and food producers make up this wonderful seasonal store!  The shop is run as an artist cooperative in which each of the individual artists set up their wares and contributes time and/or financially to help run the shop.