STOP! THINK! Did I cover the unique trend of gift buying this holiday. Walking  through Homeport on The Church Street Marketplace in Burlington, I found gifts that speak to so many people, matching their interests and hobbies.  Items that made me say.. "why didn't I think of that".  Gifts that people will use, but wouldn't normally buy for themselves.  From Cookware to Candles, Christmas Ornaments to Garden decor, pillows, place settings and furniture, 4 floors that will leave you in awe!!  Let's take a trip…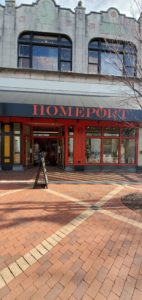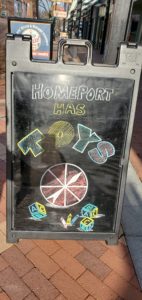 Meet Mark and Carolle Bouchett part of a large family that owns Homeport! They help keep the charm that welcomes you to  Homeport – every day of the week!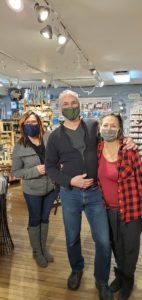 Carolle's excitement for every item was infectious! She took the time to walk me through every floor
Right as you walk through the front door…..sooooo sooooo many ornaments! Some sentimental, some humorous and some for animal lovers, dog owners. Ornaments that will be handed down for generations!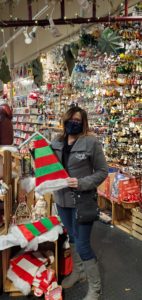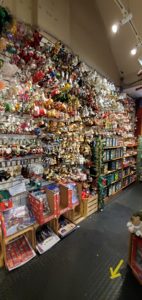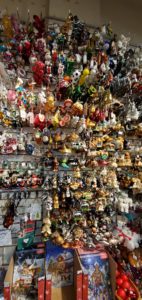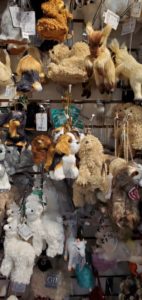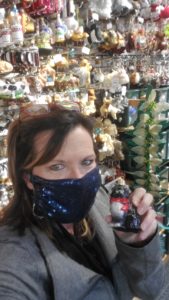 I made way towards the back and found a haven for cooks!! Tons  flavored hot sauces AND flavored peanuts. unique bowls, dishes, cutlery, crafty wine bottle stoppers and adorable Santa mugs! I found tea kettles with matching ceramic tea cups for friends.  AND it was brought to my attention, the bottle of Maple Syrup that sparkles…NATURALLY!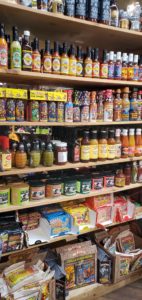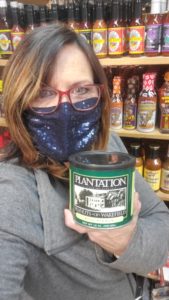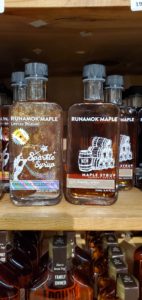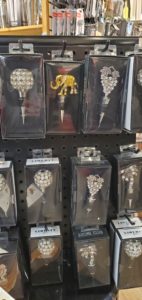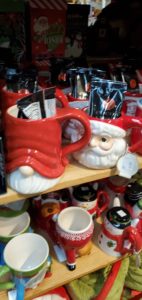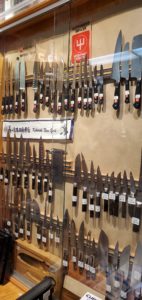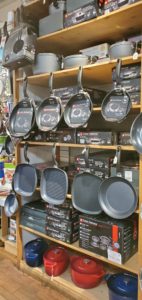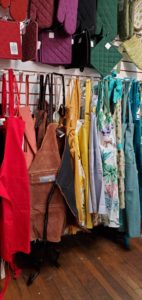 And, my personal favorite part of Homeport is the decorative Dishes and tableware! Many colors to brighten up any dinner party.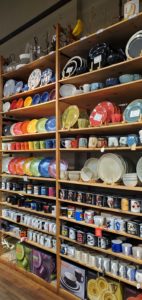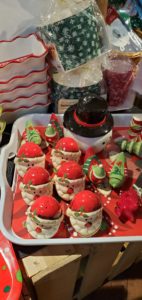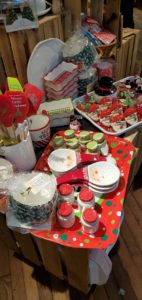 The wine glasses are BEAUTIFUL! The designs and  styles will bring shine and color to the dinner table or quiet evening by the fire..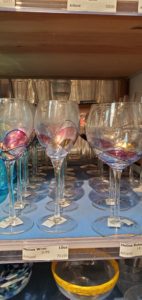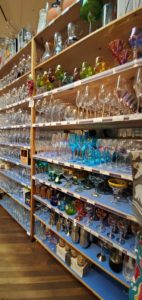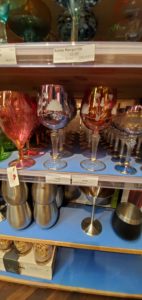 I LOVE these wine bottle toppers too! SO cute!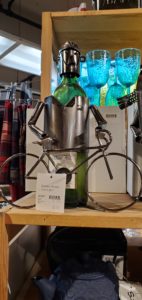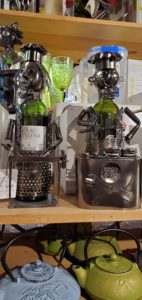 For tea lovers! Look at the many styles of tea pots! I enjoy having a friend over for hot tea and warm conversation! The gift of a tea pot says friends forever!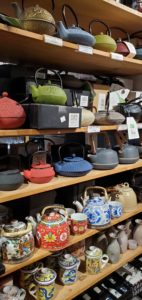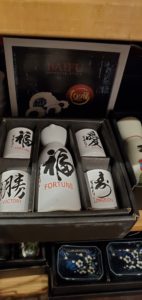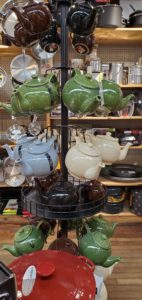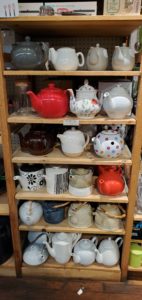 Now lets revisit Christmas Decorations!  Whimsical, playful, classic, cleaver, romantic and elegant!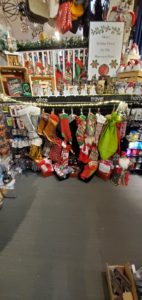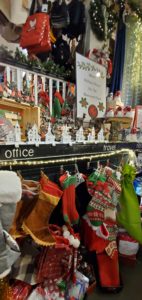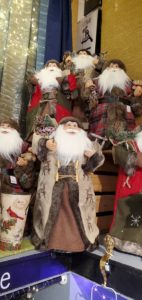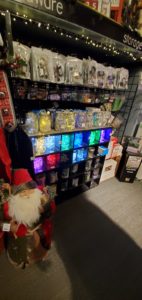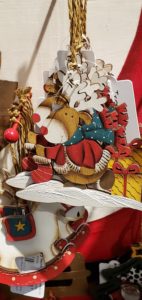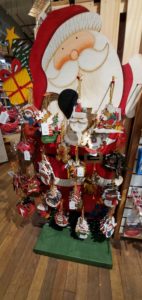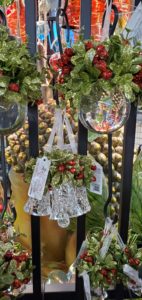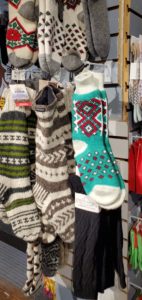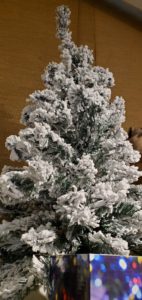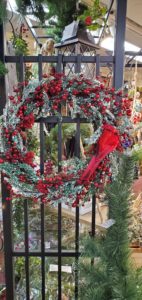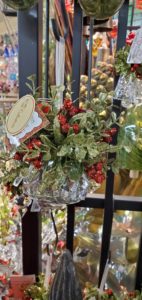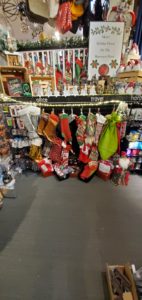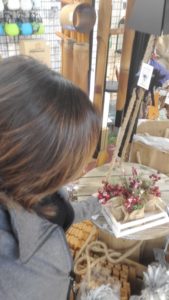 The third floor is flooded with gifts for people like me who like to find time out during the day to unwind.  Candles, incense,  skin care products, and cozy socks and slippers…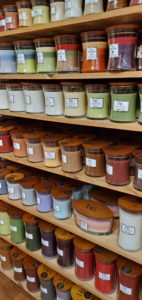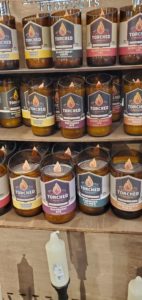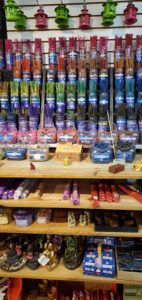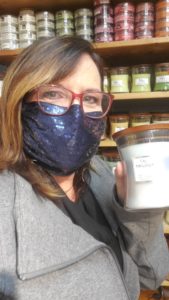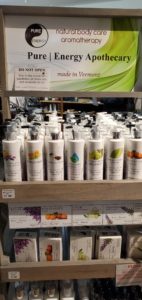 Now heading to the top floor.  It's time for fun I can see with the colorful lanterns drapped over the staircase as a welcome to the party floor…
Tons of gifts for kids… puzzles, stuffies, board games, cards all in inviting packaging!
I imagine these over my deck outside or to brighten up our home…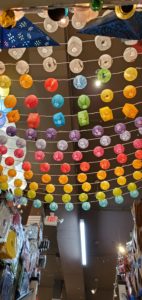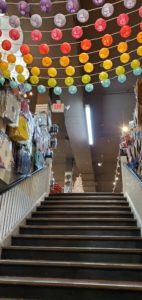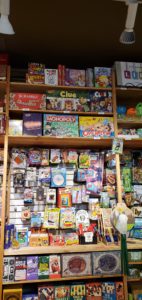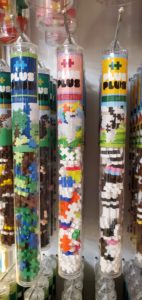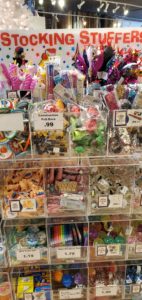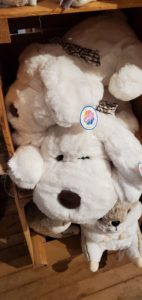 The top floor has another reason I love to visit when I shop at Homeport – Home decor!  Table settings and elegant table decor.  Bright colorful throw pillows and look at the shapes and designs of the flower vases…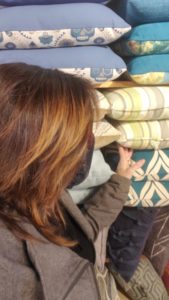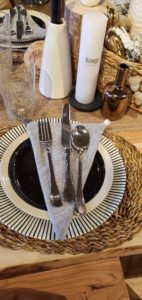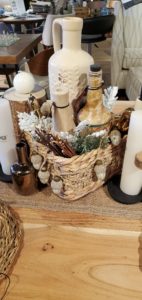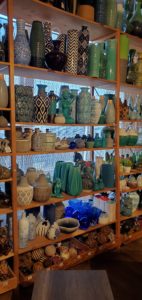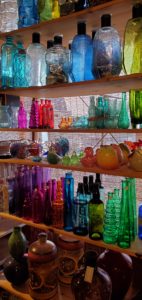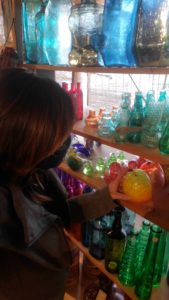 Homeport made gift buying so much fun! I look forward to the "giftee's" opening their presents!
Homeport on The Church Street Marketplace! Open Sunday through Thursday, 10a to 6p; Friday and Saturday 10a to 8p!