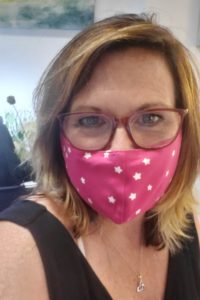 Boomer Naturals' 30-Day face covers are ridiculously ultra-soft.
Boomer face covers are carefully sewn to fully cover your nose and mouth with high quality materials that we guarantee to be comfortable, hypoallergenic, non-toxic, and suitable for all-day wear.
65% cotton/35% polyester blend that are made to prevent droplets from spreading with three different layers which include an inner hydrophilic layer, a middle filter layer, and an outer hydrophobic layer!
Boomer Naturals' proprietary Boomer Botanics is clinically proven to help support and balance many of the body's important systems. Boomer Botanics helps regulate your immune system, ease your pain, and more. Our 30-Day Reusable Face Covers help keep you safe and protected with three layers and nano silver technology.