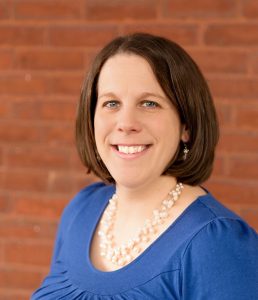 It was about a year ago I was putting together our baby registry. One item I added was a sign that attaches to her car seat/stroller that says 'Don't touch, Germs can hurt me'.
Best gift ever.
People are very 'grabby' around babies. They want to hold them, snuggle them even kiss their sweet little cheeks.
But I beg of you…don't.
For months I reminded family and friends "Wash your hands! Don't kiss her face! It's cold, flu and RSV season!" I warded off sweet little old ladies on shopping trips to tried to touch her. I did everything I could to make sure she didn't get sick.
Until recently.
Couple weeks ago, I picked up Charlotte from daycare and she had the dry cough and the sniffles. I thought it was just a bug. It was not. The next day, a wheeze and a trip to the doctor's and a p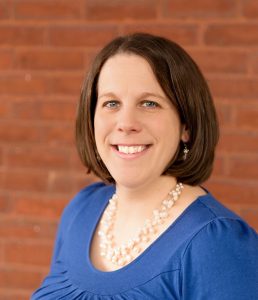 ositive RSV test. The Doc said she was FINE. It would look like a cold and would go away.
It didn't.
The next day was worse. Worse cough, more wheezing, a fever, and she had trouble keeping down her formula. The following day another trip to the pediatrician's office with same thing. She's fine. It will look bad, but she's ok.
She was not.
My mommy instincts kicked in, I ended up taking her to the ER where they told me her oxygen saturation levels were only in the 80% range. They should be in the 90's. She was having trouble breathing, her poor nose was all stuffed up. They informed us we'd be admitted and staying a while. For 4 days she was on oxygen, IV fluids while they monitored her oxygen levels and heart rate.
The scariest week of my life.
The Doctors and Nurses in the Pediatric ICU reassured me that she was going to be ok and that there are so many ways this virus effects kids. Sometimes it presents as a common cold and goes away. Other times it hits them like my little 4 month old where they need assistance. Younger children or those with a compromised immune system…it's much worse. They also told me I did the right thing and trusted my instincts and were impressed I kept her healthy and protected her from this virus for so long as we are in the thick of cold/flu/RSV season.
RSV is really contagious. There's not much you can do to prevent it from spreading except washing your hands, don't kiss a baby on the face, if you have a cold then stay away from babies, and if you ask a parent if they can hold or touch their baby and they say "No". Deal with it. I've had plenty of people offended I didn't let them hold her. Quite frankly, I don't care.
I've spent the better part of last week running through my head as to WHERE she got sick. Who had a cold, who touched her, did I have a cold and give it to her, did she get it at daycare, did she get it from a random stranger who sneezed in the same room at the Olive Garden!? The answer is, anywhere, anyone. You could have the virus and not know it because people are contagious long before symptoms start.
This whole ordeal was terrible and terrifying but I'm very thankful for friends, family and colleagues who helped us stay relatively sane.
I do have to say the staff in the in the unit was amazing…
To the nurse who stopped me in the hall during a shift change and asked how I was doing, and listened my frantic, anxious and tearful babblings. Thank you.
To the nurse who helped me get pumping supplies when I left mine behind in a rush to get my daughter out the door to the hospital. Thank you.
To the pulmonologist who suctioned her airway hourly and daily so she could breath and took the time to talk with her and try to make her smile after. (And who we lovingly referred to as 'Dr. Sucky') Thank you.
To the staff at the nurses station who would lovingly give me an update as to how she was doing when she was fast asleep, and I left to go to the bathroom for all of 5 minute…would open the blinds and leave the door open just a smidge so they could hear if she cried (I refused to leave her side). Thank you.
To the ones who made sure we were ok, brought in a cot for my husband and I to stand guard while she slept, made sure we had a menu and asked for our food order just to make sure we remembered to eat. Thank you.
The next time you clock in, check on a patient or walk into a breakroom for some much needed coffee…pat yourself on the back. You made a difference in my family's care.
While my daughter is too young to understand or probably remember what happened, we always will.