Rich Haskell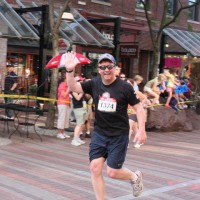 Rich Haskell
News with Mike and Mary
Weekday Mornings :: 5am to 9am 
Born in: Springfield, MA
Pets: 2 cats
Favorite Food:  Velveeta squeeze-out goopy mac and cheese, or the "Tour of Italy" at the Olive Garden
Favorite Drink: (!) Diet Mtn Dew…and well..white russian
Favorite Star Artist: Coldplay
Actor/Actress: Jack Nicholson
Movie: Shining, Eternal Sunshine of the Spotless Mind
Celeb To Meet: Peter Gabriel
First album: Elton John: "Tumbleweed Connection"
TV Show: Gilligans Island
Ideal vacation: Eagle Camp, South Hero (every July!)
Favorite Place: see above (anywhere in the Islands really)
If not on radio: Trucker or sports-related job
Band you've always wanted to see: Pink Floyd, circa 1973.
I do too much of:. .
  I get angry at sports, and bad drivers
Red Sox or The Yankees: Red Sox LIFER (born and raised in the bleachers at Fenway)