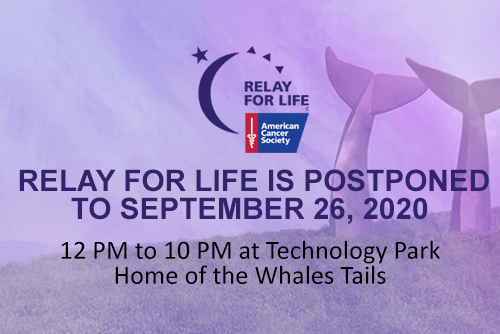 Relay for Life Chittenden County has been postponed to September 26th.
And this year, it's moving to a new venue … Technology Park in South Burlington from Noon to 10 pm
During this time, cancer won't stop and neither will we.  So rally your friends and neighbors and inspire them to join the relay for life.  Team prizes will be awarded to Best Team Custom Design T-Shirt, Who Rocked It The Best: Retro Relay T-shirt and Best Team DIY T-Shirt
Relay for Life supports the American Cancer Society.  Fighting cancer takes more than breakthrough research, it takes a 24/7 cancer help line and free rides for treatment.
Join this years Relay For Life and help in this effort.
Join today at relayforlife.org/chittenden
Star 92.9's team is "Hot Stars For A Cure"