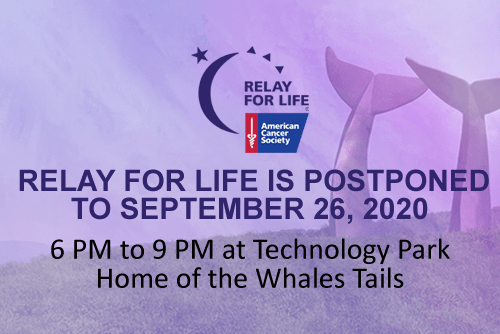 Relay for Life Chittenden County has been postponed to September 26th.
And this year, it's moving to a new venue … Technology Park in South Burlington from 6 pm to 9 pm
This year's Relay will be different, it will be a drive through experience with themed parking lots.
Like the Opening Ceremony Lot, Survivor themed lot, Luminaria Lot, Team Recognition Lot, and more.
There will be food trucks and the Ben & Jerrys Scoop truck
During this time, cancer won't stop and neither will we.  So rally your friends and neighbors and inspire them to join the relay for life.
Relay for Life supports the American Cancer Society.  Fighting cancer takes more than breakthrough research, it takes a 24/7 cancer help line and free rides for treatment.
Join this years Relay For Life and help in this effort.
Join today at relayforlife.org/chittenden
Star 92.9's team is "Hot Stars For A Cure"