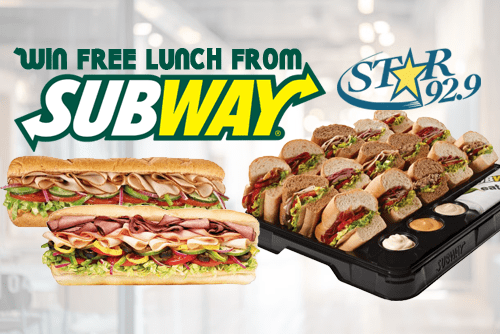 WIN FREE LUNCH FROM SUBWAY ON WORKDAY WEDNESDAY!!!
Every Wednesday we are giving your office a chance to win lunch from Subway in Essex Junction!
Tuesday morning, be on the lookout on the Star 92.9 Facebook page for the Workday Wednesday Post and comment to win!
We draw a name Wednesday morning and deliver lunch to your office!