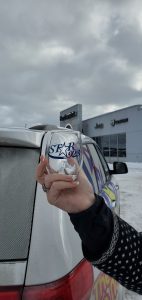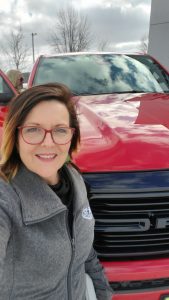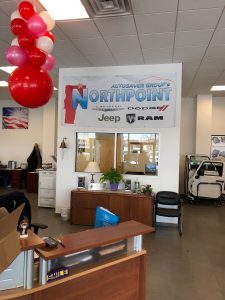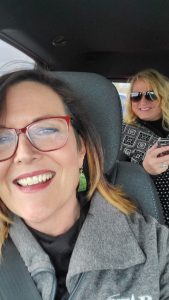 I thought a ride on a sunny Vermont day, to Newport would be nice after our big snow storm.
I grabbed my cor-worker Karen Lougee and  drove to Northpoint Chrysler, Jeep, Dodge, Ram .  What better than a Ram truck and Jeep Cherokee to take us on the snow covered curves of Newport.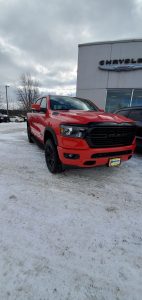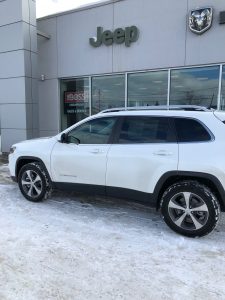 Sales Manager Chris Royer set us with with Travis and Alan to take us around beautiful Newport.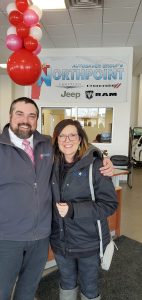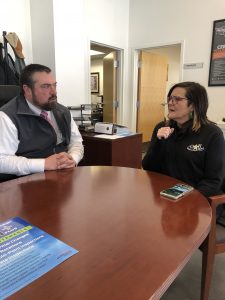 At Northpoint, every vehicle comes with "The Big Deal Plus". That's 2 years of unlimited routine maintenance at no extra charge! Oil and Filter changes, Tire Rotations, Lifetime State Inspections!
Chris took time to give us a tour of the dealership, starting with the coffee bar, popcorn and big screen TV in the service waiting area.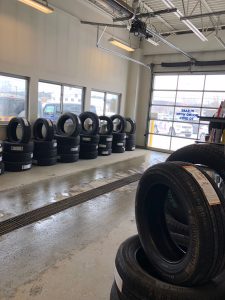 We had time to chat with Service Manager, Brett Trahan who said customer satisfaction is most important.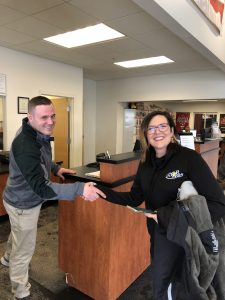 He says they try and make it as easy as possible for customers to get their car serviced. If they need a ride, loaner car or reminder about upcoming service. We chatted in their state of the art garage where you pull your car right into the warm service area to get your car serviced. I wanted to know more about reminders for oil changes and tire rotation. Chris talked about their vehicle health report that gives you those reminders and the vehicle access button in the vehicles the puts you directly in touch with Chrysler if you need guidance after dealership business hours.
Now I'm getting anxious about our tour of Newport! Travis warmed up the Bright Red Dodge RAM 1500 and had the stereo tuned to Star 92.9.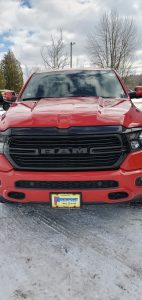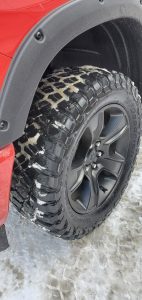 This truck has side rails, under the door and a safety bar so I could step up into the beautiful, yet intimidating RAM 1500!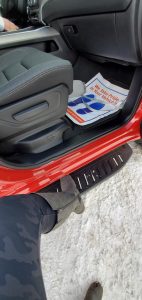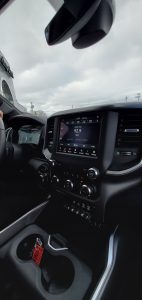 Now I'm sitted comfortable in the passanger side, Karen in back taking pictures, it feels less intimidating and more manageable for me to drive. BUT, I will let travis take us around.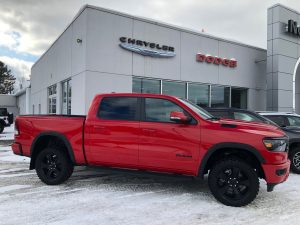 The Dodge Ram 1500, the only truck right now with dual exhaust, has a 57 Hemi…..quick pick up! for a big "heavy" truck, it drives as smooth and quick as a sports car.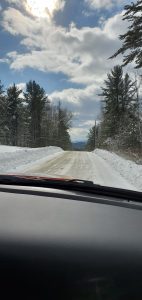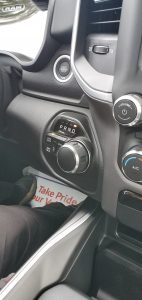 We climbed, what I think, is the steepest road in Vermont, snow packed with frost heaves or snow packed bumps and there was no issue. Changing the Ram to AWD is a simply turn of the knob. No grabbing a stick shift and jamming it into gear.  The double cab gives enough room for a family to fit comfortably.
we even had a chance to park and get a great view of the mountains in the distance.  I could have ridden all day in the comfort of this Dodge Ram 1500, but it was time for the next test drive.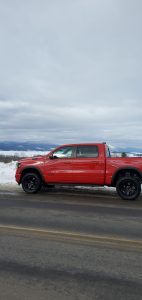 We get back to the Northpoint and I see a beautiful white Jeep Cherokee parked out from warming up. Alan is taking us on a different route around Newport….well, Derby Line was the plan. AND, voice command we were able to find a place for lunch! "Find local restaurants".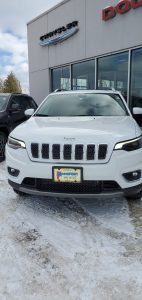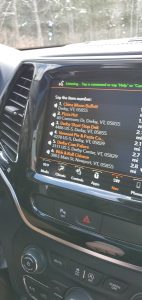 The Jeep Cherokee, mid-size SUV handled like a sports car.  The steering was easy, not tight like some bigger SUV's.  We drove around Derby Line, right to the Canadian Boarder!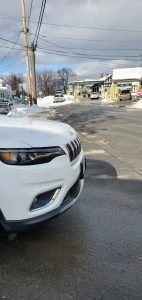 but, we took a "right" and stayed in Vermont. Like the Dodge Ram, the Select Terraine, changing over to AWD was as easy and turning the knob. The Jeep Cherokee's mid size will park in tight spaces, but keep you noticed and the road. dual sunroof invited the Vermont Sunshine and kept the car bright on this gorgeous sunny day.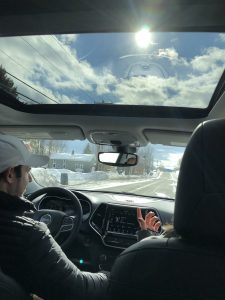 Thank you Charlie Gallant, General Manager, Chris Royer, Sales Manager, Travis Gillman, Alan Buck and the outstanding welcome we received from Rachel at the reciptionist desk!