The Award Winning Chimney Sweep Fireplace Shop, Shelburne Road!!…..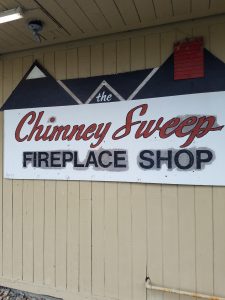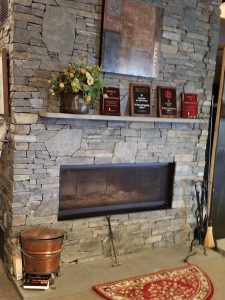 YES!! Its True!  This would be THE BIG HIT for Fathers Day……The Chimney Sweep Fireplace shop has the Pellet Memphis grill with BlueTooth so you can manage your grill from, well, anywhere with the free Memphis App! Prepare your meal, get it on the grill, and turn it on from inside your home grabbing ice cold adult beverages!.  OR, if you're on your way home from work and want to warm up the grill to start the steak sizzling right away, start your grill from you work and it'll be ready for grilling by the time you get home!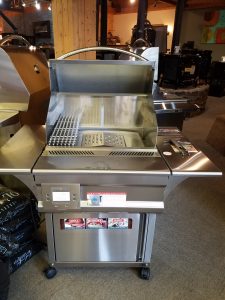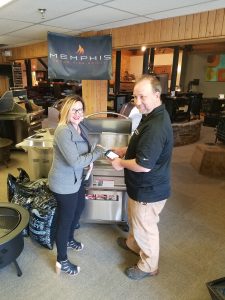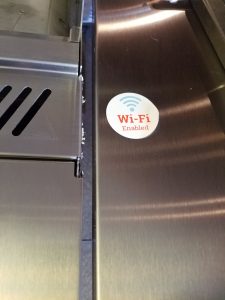 This Grill, Bakes, smokes and Sears!! And Marc was giving me easy instructions on how amazing this Grill is with the ability to manage it from my phone.
Chimney Sweep has Gas Stoves, Wood Fire stoves and Pellet Stoves…Pellet stoves have many advantages over other types of heating sources. They tend to be smaller than other stoves and don't require much space for fuel storage.
You can purchase flavored pellets and use them in your gas grill for a smokey flavor on your grill!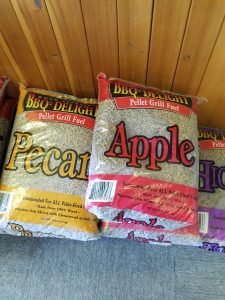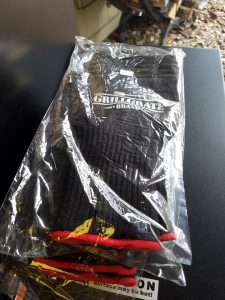 Also, the pellets themselves are environmentally friendly because they're made from recycled materials. The environmental impact is further lessened, because they put out less pollutants than traditional wood burning stoves. The recycled matter that comprises the pellets are heavily compressed which makes them dryer than wood. Less moisture equals more heat, which helps the pellets to burn hotter and cleaner than other types of fuel.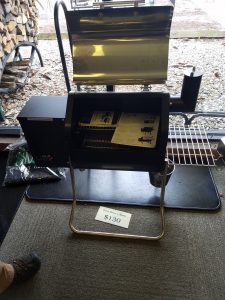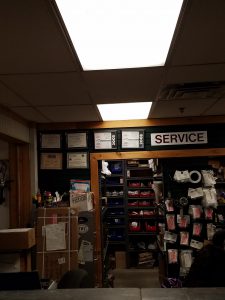 This is a talegate pellet grill!  I thought it could work as my started pellet grill to accompany my gas grill!
Of course Chimney Sweep has lots of other items like Inserts, full show room of wood stoves, fire pits and outdoor furniture to bring the indoors outside!!
SERVICE!!  Chimney Sweep will service any grill! Their service department has certified gas service technicians available for our customers.  With a heavy duty commercial van stocked with an array of common parts, to service our customers. They have three fully certified technicians working full time, in addition to our installation crews who are certified and can troubleshoot some common issues as well.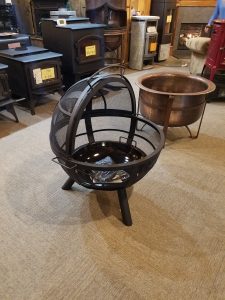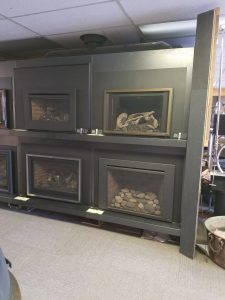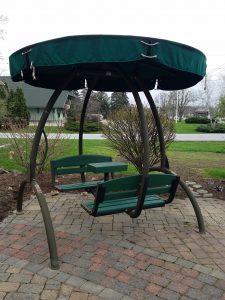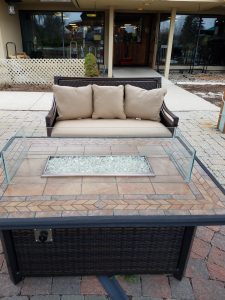 Grabbed my friend Karen and had seat outside by the stone gas fire pit! Get Dad the gift that EVERYONE will enjoy!! Grills, Grilling accessories and add on some furnishings for your deck!!  Chimney Sweep Firesplace Shop, Shelburne Rd, South Burlington.. You won't believe it until you see it yourself!!