Jennifer Foxx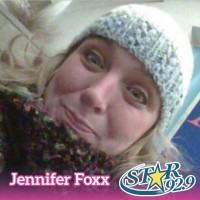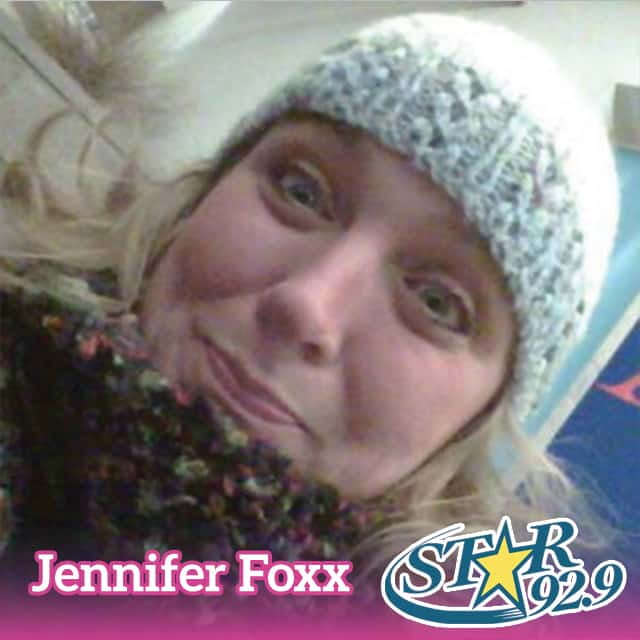 Jennifer Foxx
Saturday 3PM to 8PM
Sunday Midnight to 6AM & 11AM to 3PM

---
---
More About JFo
Born and Raised: RURAL, Central Massachussetts
Kids:  3 daughters  (high estrogen count in MY house)
Fave Food:  Shrimp on the Barbie and a bloody rare steak!
Fave Star Artists:  Maroon 5, Katy Perry, The Script, Lady Gaga, Smashmouth, P!nk
Actor/Actress:  Johnny Depp  / Betty White!!
Movies:  Monty Python and the Holy Grail, Untamed Heart, Outlaw Josie Wales, This Is Spinal Tap, The Jerk, FM, Tommy Boy, Ferris Bueller, Almost Famous
TV Shows:  The Middle and Netflix!
Favorite Books:  The Lorax, Where The Wild Things Are, There Was An Old Lady Who Swallowed a Fly (kids, what can I say?)
First Album Purchased:  Hmmm, probably Meatloaf/Bat Out Of Hell
Celeb you'd most like to meet:  Johnny Depp…..or Adam Levine…..or Channing Tatum….I'm SO confused!!!!
Ideal Vacation:  A beach, anywhere, where it's hot and sunny, and they have frosty beverages with umbrellas
Favorite Place in Burlington:  Church St
What would you do if you weren't on the radio:  Home improvements, or, at least laundry…
Something you do too much:  EAT!
Yankees or Red Sox:  See above "where born"….SOX!!!
---
JFo Was Here …
www.songfacts.com (find some really cool music trivia stuff there….)
www.fast-rewind.com (great movie info here….70's, 80's and 90's)
www.pollstar.com (local AND nationwide concert info)
www.highergroundmusic.com (Higherground is the BEST place to hear live music in the area….check their calendar regularly to find out who's coming to town!)
www.newenglandblood.org (save a life, consider giving blood today!)
---