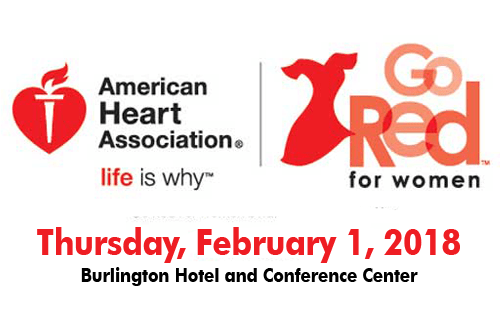 Heart disease and stroke cause 1 in 3 deaths among women each year – more than all cancers combined. But we can change that because 80 percent of all cardiac events may be prevented with education and lifestyle changes.
Our very own Mary Cenci will once again be co-hosting this event
with Local 22 / Local 44's Lauren Maloney.
Join hundreds of women at the Burlington Hotel and Conference Center to enjoy interactive presentations, a silent auction, and healthy lunch.  Wear your red and advocate for women's heart health at the Go Red For Women Luncheon on February 1st, from 9 am to 2 pm.
Go Red For Women encourages women and their families to take action and live a healthier life. Let's get started. Let's unite. Together we are stronger and unstoppable. Join us at GoRedForWomen.org and at this year's Go Red For Women luncheon. Or visit the Local Event page at VTGoRed.Heart.org.

Go Red For Women is Sponsored Nationally by …

and Locally by …