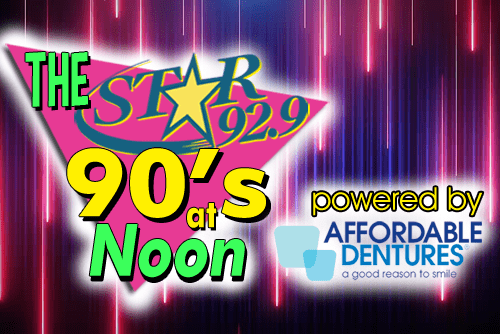 Weekdays at noon Amanda Lee takes you back to a time where pagers were in, everyone was trying to find Waldo and you knew all the words to 'My Heart Will Go On' because you saw Titanic at least 15 times.
Everyday at noon she'll play 3 songs to take you back to the 90's!
The 90's At Noon is powered by …
Affordable Dentures in South Burlington
Get back to being yourself with a Healthy, Beautiful New Smile.
Call 1-800 DENTURE or visit AffordableDentures.com

So grab you mood rings, ripped jeans, and Air Jordans …
and get ready for the 90's.