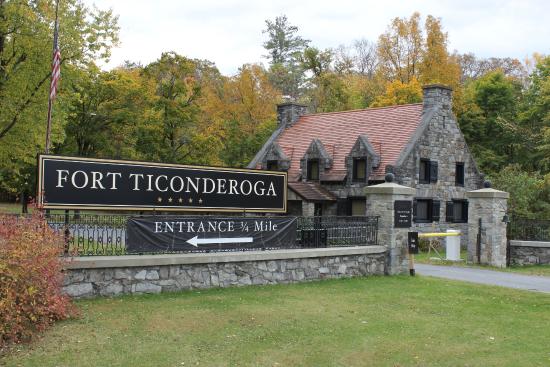 Just fill out the form below to win a Family 4-Pack of Tickets to Fort Ticonderoga.
We'll draw a winner each week through September 1, 2017.  Good Luck!
Explore 2000 acres located on the shores of Lake Champlain and nestled between New York's Adirondack and Vermont's Green Mountains. Discover the story that defined North America in the 18th century and has drawn guests to experience the power of place since that time. Create lasting memories as you embark on an adventure that spans centuries. March to the beat of drums, become immersed in life at the fort, savor the historic gardens, enjoy our hiking trails and waterway, and thrill at the vista from atop Mount Defiance. Your adventure awaits!
Visit their website for more information and a list of events this summer at America's Fort …
Have the experience of a life time at Fort Ticonderoga, the most important historic attraction in the Adirondacks, Lake George, and Lake Champlain, NY area.